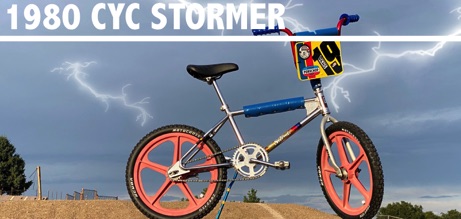 Gym Ed's Bike Shop builds a 1980 CYC Stormer bicycle... Watch the video and get tips on retro bicycle builds and inspiration for your next rad project.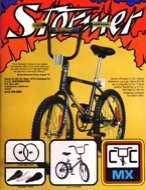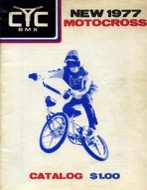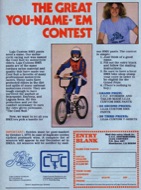 The Stormer was super weathered when I got it. It had been sitting out in the elements leaning up against an old shed, and was completely covered in rust and dirt. Like most builds, it started with a hard cleaning. In between all the scrubbing and scraping was a lot of researching and hunting for parts on the internet, Some of the parts needed to be replaced, others were rough but reusable. Apparently, I wasn't the only one who decided to fill lock-down time with a bike project, because retro and new parts were selling like crazy, and it was hard to find stuff.
Besides a few replacement parts and a new decal set, I left the Stormer in survivor condition. Check out the video to see how she turned out!! > > > > >
The 1980 CYC Stormer Build was not a full production video like you're used to seeing from Gym Ed's Bike Shop, and there's a reason for that. I was navigating the same bummer emotions and feelings during the pandemic like most of us were–about to go crazy!! So, when I reached the height of complete boredom, I wandered into the shop and just started working on a bike… no mics, no props, no scripts. I just wasn't feelin' it. But it's another build in our history so I gave it the number "19" on the race plate.